Willie Godfrey
May 09, 1950 - December 09, 2022
Obituary For Willie Godfrey
With humble respect, Sewell Mortuary in Grantville announces the transition of Willie Godfrey on Friday, December 9th, 2022.
The funeral service will be Saturday, December the 17th, at 1 PM at Pure Worship Deliverance
430 Corinth Rd Hogansville Ga.
Visitation will be on Friday the 16th, from 4 to 6 PM at Sewell Mortuary in Grantville.
Willie Melvin (Pete) Godfrey was Born on May 9, 1950, in Greenville, Georgia to
the proud parents, Willie James and Doris Teen Godfrey. Early in life, Willie Melvin
(Pete) Godfrey decided to accept Christ as his Lord and Savior and become a
member of Red Oak Grove Baptist Church.
Willie Melvin (Pete) Godfrey attended Greenville High School. He later moved from
Greenville, Georgia to Atlanta, Georgia where he met the love of his life, Mrs. Jessie
Godfrey. Willie Melvin (Pete) Godfrey was known, well respected, dedicated, and
was very active in the community. He became a construction worker around the City
of Atlanta area, for many years, until he retired.
Willie Melvin (Pete) Godfrey enjoyed and loved his Family and Friends.
Willie Melvin (Pete) Godfrey was preceded in death by his mother and father Mr.
Willie James and Doris (teen) Godfrey, and his sisters Maggie Hightower (Lewis),
Martha Burts Jordan (Alton), Maxine Duffey (Lamar), Jacqueline Douglas (Henry).
His brothers Eddie Godfrey (Betty), Mack H. Godfrey (Gloria Jean), Gray Godfrey.
He leaves to cherish his memory, his sister Mary Jane Brown, his brothers Render
Godfrey (Beverly), Leroy Godfrey (Emma), and a host of nieces, nephews, several
other relatives, and friends.
Services
Sewell Mortuary
220 Charlie Patterson Rd
Grantville, GA
30220
Get Directions »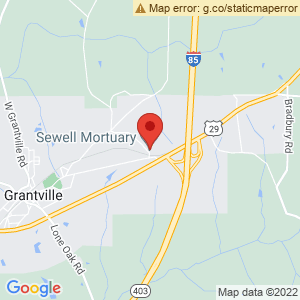 by Obituary Assistant
Condolences