Nancy Jane Gibbs
September 01, 1949 - October 20, 2022
Obituary For Nancy Jane Gibbs
With humble respect, Sewell Mortuary in Grantville announces the transition of Nancy Jane Gibbs on October 20th, 2022.
The funeral service will be held on October 29th, 11 AM at Sewell Mortuary Chapel.
Visitation will be from 4 to 7 PM on Friday, October 28th.
Nancy Jane Gibbs was born September 1, 1949 in Newnan, Georgia to the late Carl Gibbs, Sr. and Kathleen Harris Gibbs. She departed this earthly home on October 20th at Newnan Piedmont Hospital.
She was educated in Coweta County School System. Numbers was a passion of Nancy. She could add numbers some time quicker than you could pull out a calculator. Reading was her thing too. She had a saying, "If you wanted to know something pick up a book or newspaper and read." She attended Carroll Technical College and received a degree in Accounting and Business Law. She then took up Nursing and became Certified Nursing Assistant where she cared for many patients and did private duty sitting as well.
At an early age she joined Oak Grove Baptist Church in Senoia, Georgia. She attended Mt Calvary Baptist Church, which was a family church in Moreland, Georgia, during her younger years. On countless days and nights Nancy would read the Bible. She stated once that she had read the Bible three times during the year of 1977.
Nancy loved her children and family dearly which she always was attentive to their needs. She was a caregiver of her son Darnell and became caregiver of two of her sisters. Nancy loved to put jigsaw puzzles together. Any time you stopped by she was working on one. She also liked to crossword puzzles that were in the back of a TV Guide magazine.
As a Certified Nursing Assistant she was employed at a few different nursing facilities. Beaulieu Convalescent Nursing Home was the first medical facility. She then applied her skills to Starcrest of Newnan. While employed with Starcrest she was a casting member in the movie Fried Green Tomatoes. She later then added Fairburn Healthcare and Southland Health and Rehabilitation to her sharp resume. One of her many joys of life were being a caretaker which made her feels as if she were giving back to the world.
She was preceded in death by two sons; Garnell and Darnell Mack, grandson; Quinard Gibbs, Sisters; Dianne Reese, Shirley Freeman, and Gloria Gibbs, brother: Carl Gibbs, Jr. nephew; Michael Gibbs, her Parents; Special cousin Caroline Harris, Angela (Sister) Harris and few other relatives has gone before her.
Nancy leaves to cherish her memories: a devoted daughter; Trina (Jerome) Rucker, three sons; Eric, Brian and Greg (Keisha) Gibbs; grandsons, Quinton, Zay, Jayden, Sir Bryant and Joshua Gibbs and granddaughters; Mahaganie Hines, Kimberly, Jordyn, KrisEan Gibbs, Carmen, Anna Lisa , and J'Nya Henderson ; Two Great grandchildren; Quinton Jr. and Kimora Hand; Nieces and Nephew; Jeffery Gibbs, Wendi, Alex, Melvin and Marvin Freeman; Tonya Gibbs (Gregory) Banks, LucreEa Gibbs of North Carolina, and Rodney Gibbs, cousins; Beverlyn Hall, Barbara Jean Rush, Jackie Young, Geneva Almond, Barbara Jean Long , and Special Friends, Pamela Bailey and Pamela Arnold and a host of other special family and friends.
Photos & Video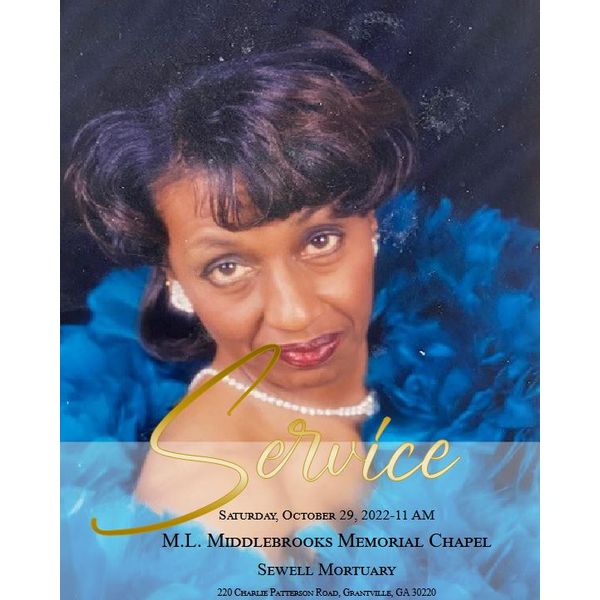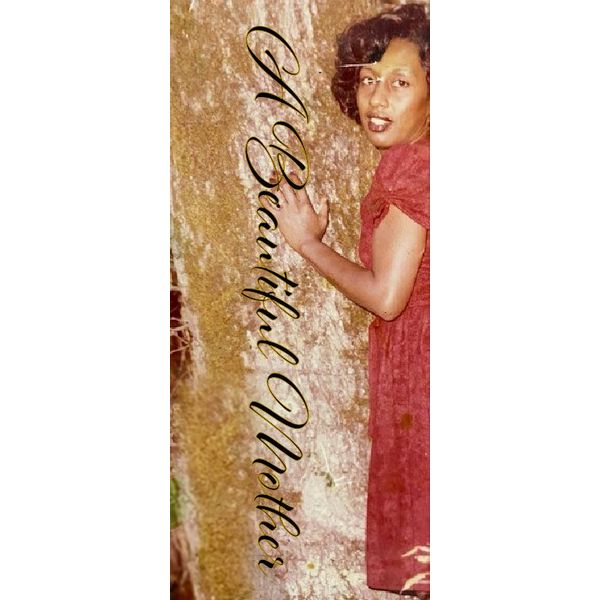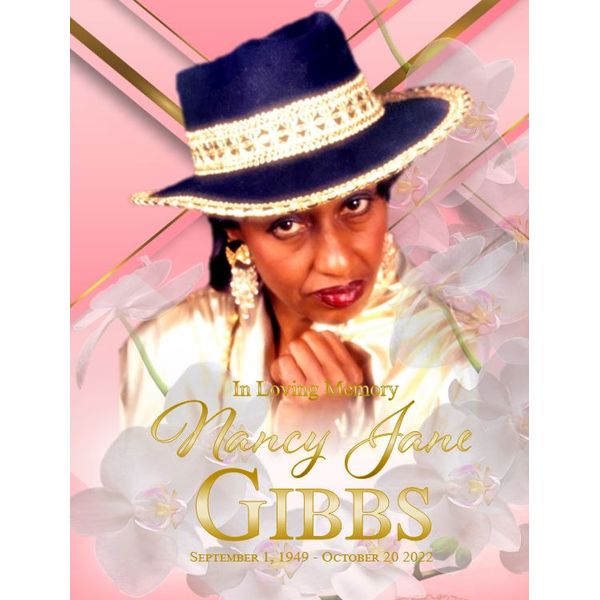 Add New Photos & Video
Condolences