Rosa Lee Henry
October 22, 1943 - December 31, 2022
Obituary For Rosa Lee Henry
With humble respect, Sewell Mortuary in Grantville announces the transition of Rosa Lee Henry on December 31st, 2022.
The funeral service will be 12 PM Noon Saturday, January 7th, 2023 at New Arbor Community Church 1150 Arbor Chapel Road Warm Springs, GA 31830. Rev. Michael Jackson, Eulogist.
Public viewing will be from 3 to 7 PM on Friday the 6th at Sewell Mortuary.
Rosa Lee Henry was born October 22, 1943, to the late Mr.
James Bray, Sr. and Mrs. Lela Mae (Trammell) Bray in
Durand, Georgia.
Sister Henry accepted Christ as her Savior with Arbor
Chapel United Methodist Church in Stovall, Georgia where
she served as a faithful member who truly loved the Lord until
her health declined.
Rosa Lee Henry graduated from MCT High School in Manchester. She retired from
Sherwood Packaging and Wal-Mart in LaGrange, Georgia where she served dutifully at
both for several years until she retired. In her leisure time, she enjoyed serving on the
church administrative board and finance committee, testifying before God and
gardening. Sister Henry enjoyed helping others and spending time with her children and
grandchildren.
Earlier in life while dressed in corduroy, Rosa Lee Bray met the love of her life Ralph
Henry, Sr. in Durand, Georgia. It was love at first sight and they were joined in holy
matrimony for the past 58 years.
Rosa leaves to cherish her memories a loving husband, Ralph Henry, Sr., and four
beautiful children, Melissa Henry, Audrey (Michael) Geter, Ralph "Lil Ralph" Henry,
Jr., and Kimberly Henry; her grandchildren, Roderick (Tareishia) Henry, Felicia Henry,
Keldrin Henry, and Elena Stovall; her great grandchildren, Moriah Phillips, Fernando
Phillips, Jr., Kylie Henry, and Kennedi Henry; her siblings, Curtis (Josephine) Bray,
Bobby Lee (Annette) Bray; and sister-in-law and brothers-in-law, nieces, family and
friends.
She was preceded in death by her father, James Bray, Sr. and mother, Lela Mae Bray;
sisters, Jerlene Manning and Martha "Sister" Francis Ridley; brothers, James "J.B."
Bray, Jr. and Leroy Bray. And a host of in-laws, nieces and nephews, and family and
friends
Services
Sewell Mortuary
220 Charlie Patterson Rd
Grantville, GA
30220
Get Directions »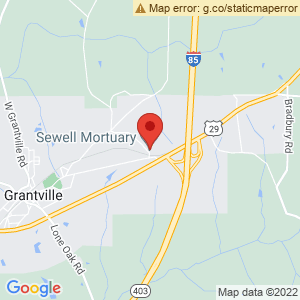 New Arbor Community Church
1150 Arbor Chapel Rd
Warm Springs, GA
31830
Get Directions »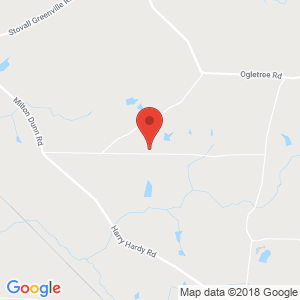 by Obituary Assistant
Condolences